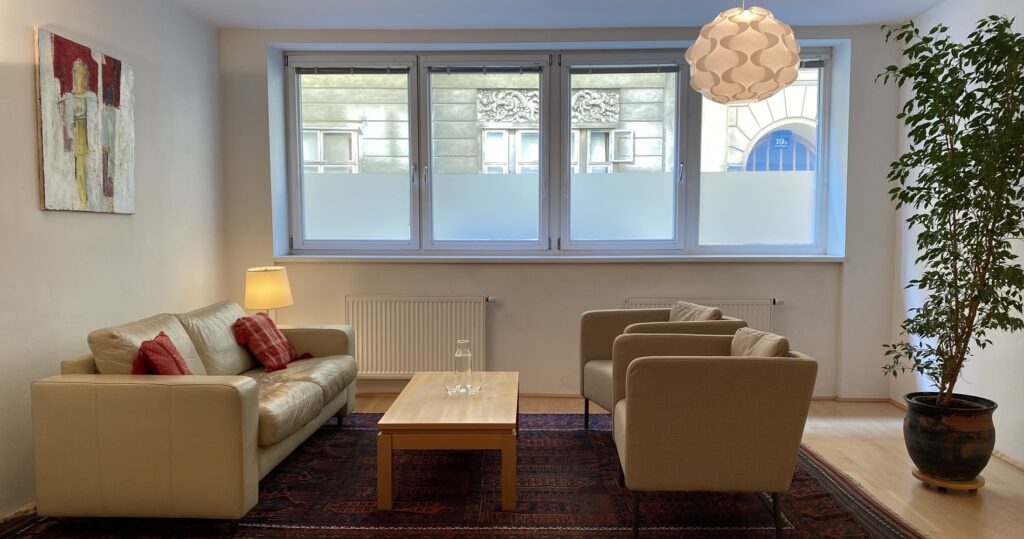 Approach
Coping with crisis – problem solving – relationship, family and workplace dispute resolution – stress relief – self-discovery of strengths – increasing self-confidence – developing the courage to embrace uncertainty – confronting the fear of failing while also pursuing a life of fulfillment, hope and joy are some of the journeys on which I can support and accompany my clients, as a systemic psychotherapist and as a life coach.
The systemic approach is a value-based and non-judgmental interaction with clients and their challenges. While activating the client's own resources, it is the therapist's task to guide the joint therapeutic process through dialogue. The purpose: to expand the scope of action and create new options.
Focus of work
My work focuses on dealing with life crises, failure, grief and issues around masculinity(s) and being a man.
Above all, the therapeutic relationship is key to me in my work.